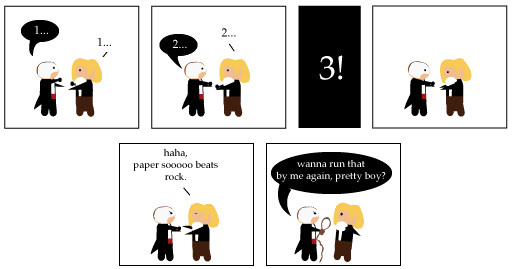 Erik was never really good at playing fair. Sore loser, what?

(Don't you love their little fists?)

This comic brought to you in part by an anonymous fan.

It's been a long time, guys. I apologize. My brain has been fried from school and issues, but I hope I have not failed you. Thanks for ev-er-ee-thang.