That sick little twisted mind of his was good for many "somethings."

...and fangirls around the world rejoiced.



I wanted so hard to go a few days without slaving over the computer...but I just couldn't keep this from you all. It's a little bigger because I wanted to make sure everyone could appreciate the beauty that is Erik's peacock pen. Along with the Granny Smith apple. And the picture of Madame Giry Christine.




MORE AFFILIATES!


voldypants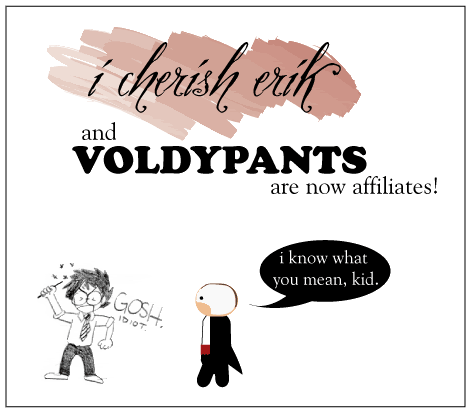 hp_heads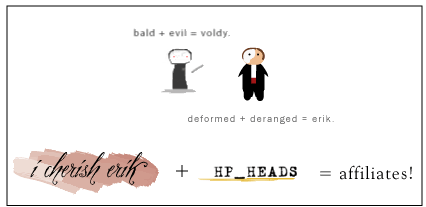 cookiecuttercom



Thank you all for your pimpage! If it's pathetic, I don't care--but I so read all y'all's userinfo. What a wonderful batch of fans! And thanks for all the comments; I read every single one. I'm sorry if I don't reply, but you know how time gets...antsy. Keep spreading the love!